Walker Family Tours
Walker Family Tours takes visitors to one of the most beautiful and pristine locations in the tropics - The Bloomfield Falls, a 40 metre waterfall surrounded by the world heritage-listed rainforests of the Daintree.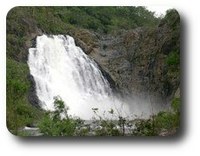 Bloomfield Falls
The Walker women are committed to educating their guests who walk with them along the track to the Bloomfield Falls. As they travel over their ancestral land, they explain in a truly delightful way the lifestyle of the Yalanji people of Wujal Wujal.
What's unique about this tour is guests are experiencing part of the family's everyday lifestyle and their deep connection with the land.
Bloomfield Falls Tour - 30 mins tour departing daily year round.
Rainforest Walk - 2 hour tour departs daily at 10 a.m. and 1 p.m. April to September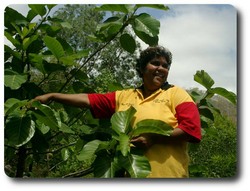 Ph: (07) 4060 8069 or (07) 4060 8139
Email: ffw@bigpond.com
www.bamaway.com.au